Susan K. Whoriskey, PhD
Biotechnology Entrepreneur; pioneering scientific breakthroughs to save lives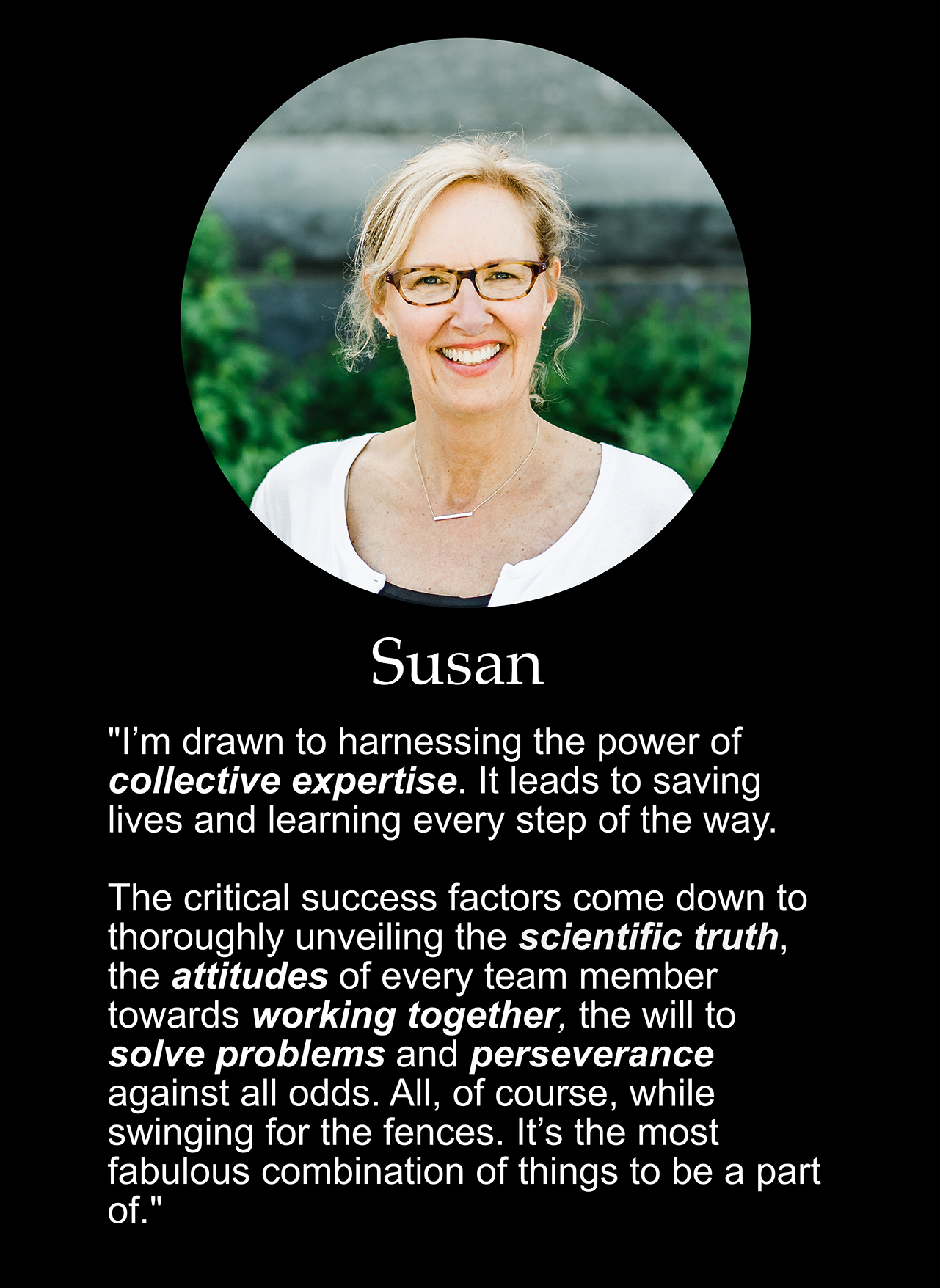 Susan has helped build some of Massachusetts top successful Biotechnology companies from the ground up as a member of the founding Executive Teams of Vera Therapeutics, Moderna, Momenta Pharmaceuticals and Cubist Pharmaceuticals. These companies have pioneered cutting edge science and developed lifesaving medicines and vaccines, while creating significant value and numerous jobs.  As Head of Technology Strategy, Susan played a unique role in the C-Suites creating cohesion at the interface of research, intellectual property and business in the critical early phases of translating the "big science idea" from the lab bench to the clinic.  This included managing grant writing, company growth through seed and venture funding and activities to achieve scientific proof of concept, IPOs, clinical development and multiple FDA drug approvals.  Cubist was purchased by Merck in 2014 for $9.5B. Momenta was acquired by J&J in 2020 for $6.5B.  Moderna and Vera Therapeutics remain public companies.
Susan has held various positions in academics, venture capital and biotech executive management. She has been a Research Fellow in Molecular Genetics at Harvard Medical School with a Nobel Laureate, a consultant to venture capital firm Polaris Partners, and an Entrepreneur in Residence at MIT.
Susan earned a PhD in Molecular Biology & Molecular Genetics from UCLA and a Bachelor of Science in Microbiology from the University of Massachusetts-Amherst. She is a proud recipient of an Honorary Doctorate in Biotechnology and Entrepreneurism from the University of Ulster. She is an inventor on 50 issued and pending patents and has written grants that have received over $30M in federal funding for scientific research.